Specialist in
Thermoforming
High Tech & Innovative
Processing
Manufacture Wide Range
Of Products
Parade Jasa Sdn Bhd was established in 1997 which focus on Thermo-forming products likely industry process tray, blister packaging, shipping-tray etc.

In 2015, Parade Jasa Sdn Bhd has shifted to bigger facillty which the size of the premises about 80,000 sqf. In the same year, 3PJ Polymer Sdn Bhd was established to support Parade Jasa Sdn Bhd for marketing activities and technical advise for Thick Gauge Thermoforming.

We aimed to be recognised as a leader in the Thermoforming Thick/ Thin Gauge plastics industry by using edge technology and innovative processes.

Parade Jasa Sdn Bhd / 3PJ Polymer Sdn Bhd served a wide range of customer base Electronics, Semiconductors, Testing Equipment and Medical.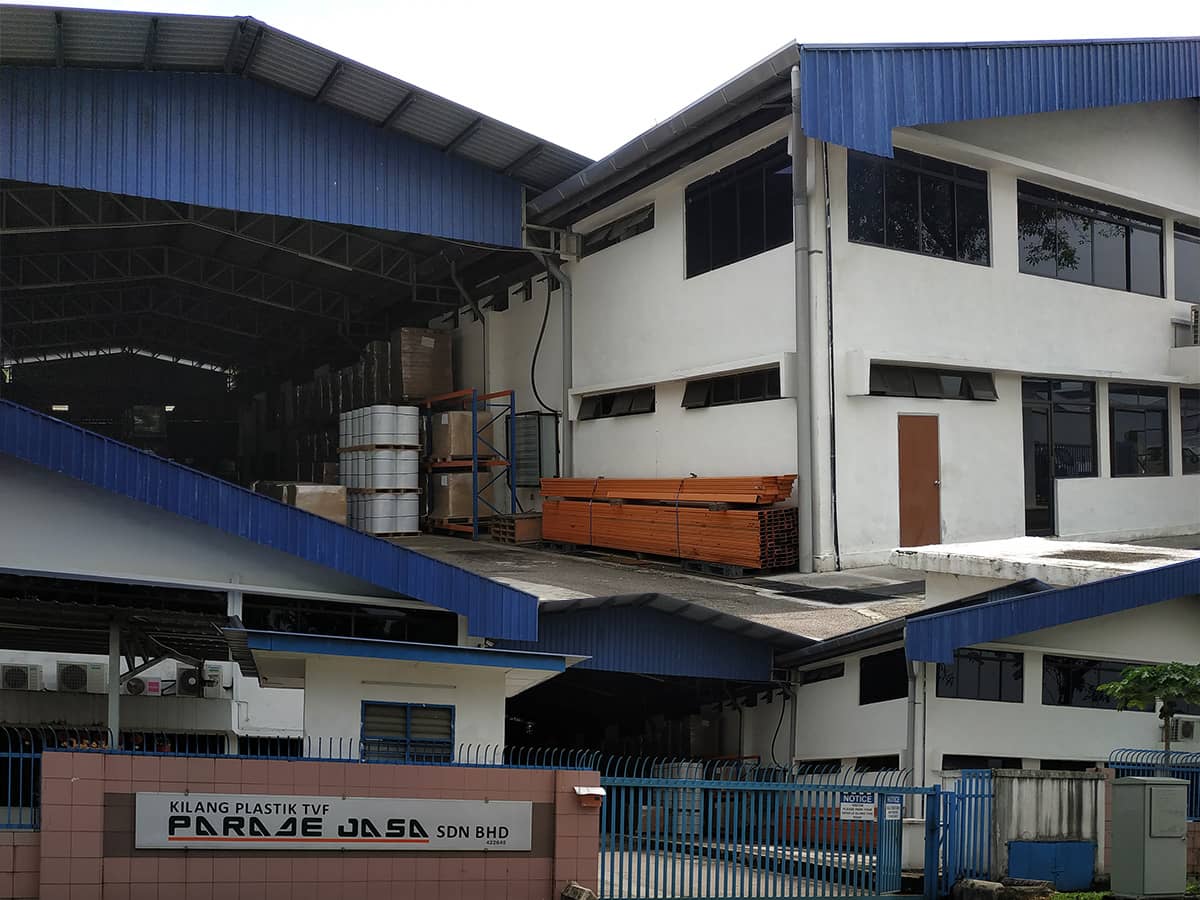 Thermoforming is one of the oldest and most common methods of processing plasticmaterials. Thermoformed plastic products are all around us and play a major part in our daily lives.
It is a very versatile process used to manufacture a wide range of products from single packaging trays to high impact aircraft cockpit covers. It is also used extensively to make design prototypes of products to be produced by other processes.

Thin Gauge Thermoforming
Material in roll form, thickness below 2mm
Refer to blister pack, industry in-process tray, shipping tray, clamshell etc.

Thick Gauge Thermoforming
Material in sheet form, thickness up to 2mm
A technology to replace injection molting parts, metal parts etc.
Thin Gauge
Thermoforming Capabilities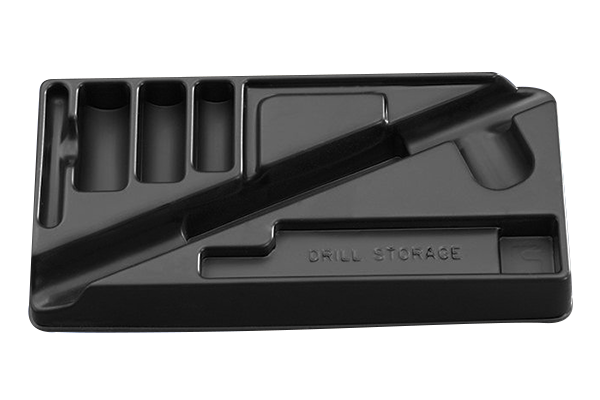 Cushion / End Caps
Blister Packing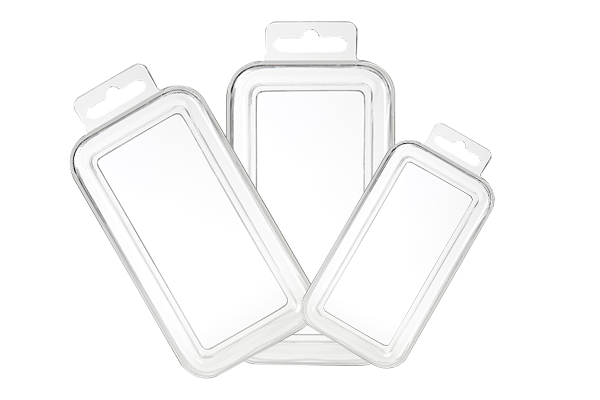 Clamshell Packaging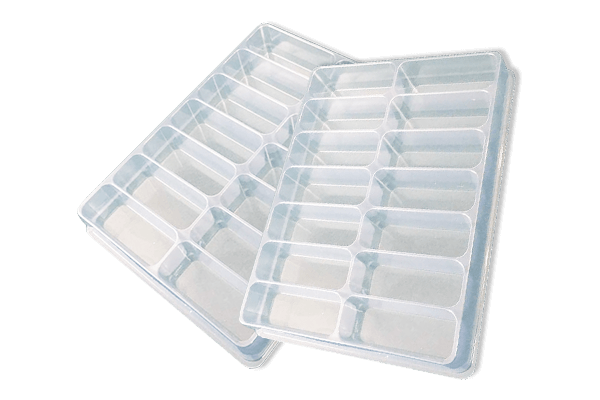 Shipping Tray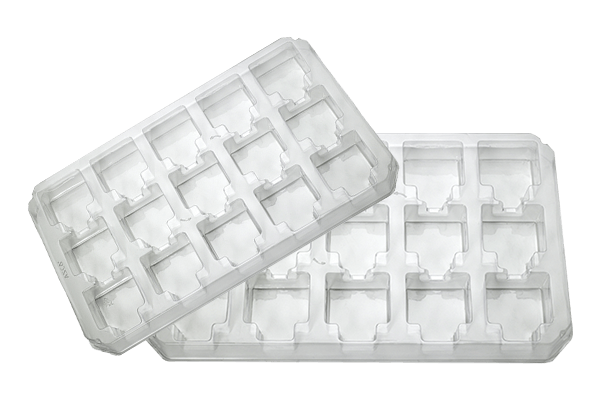 In Process Tray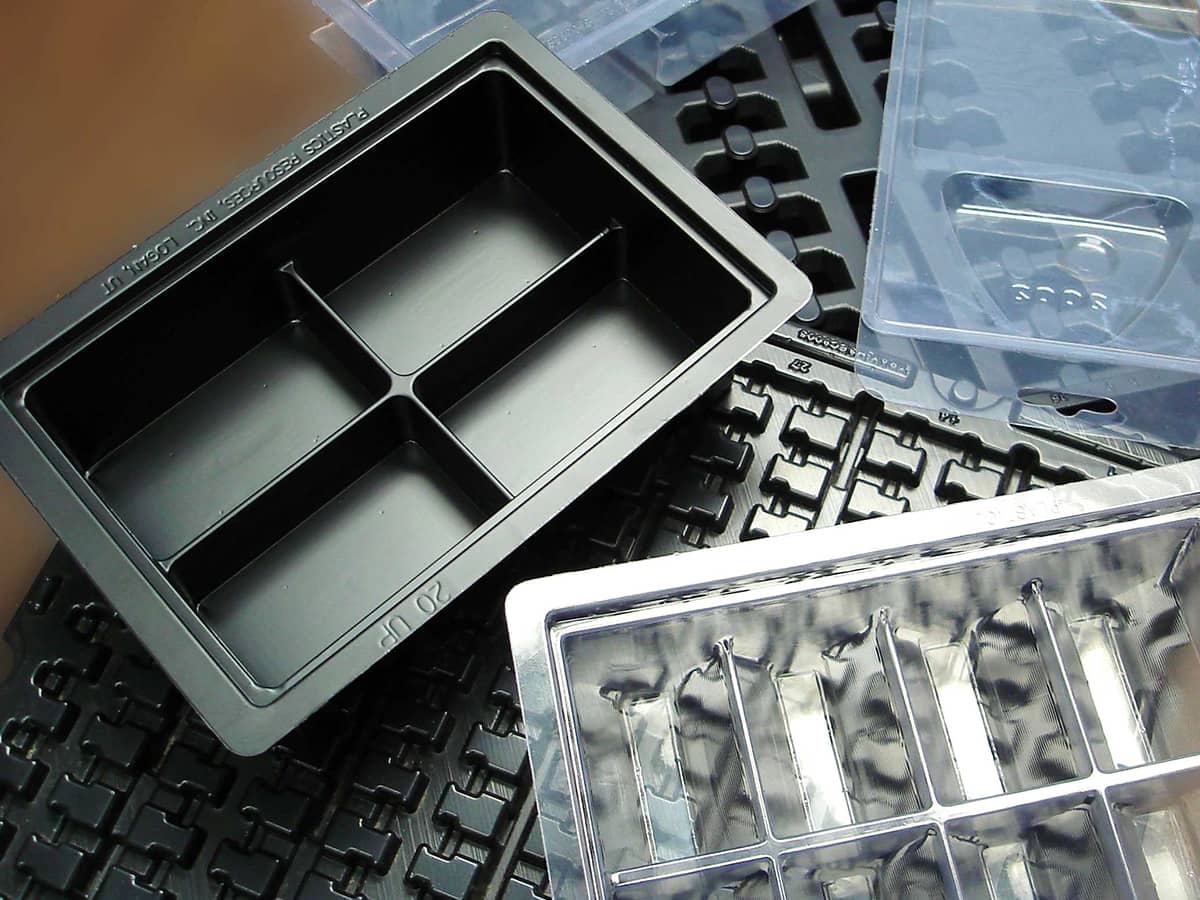 Thick Gauge

Thermoforming
Advantages
Cost Effective for Lower Volume - Tooling Cost 8 times
Cheaper than Injection Molding


Strength & Durability, Shorter Lead Time


Lightweight & Clean for Ease of Handling & Fitting


Material Available In A Range of Colour and Texture
Our materials included ABS, PS (Polystyrene), HIPS (High Impact Polystyrene), PMMA / Acrylic, HDPE (High Density Polyethylene),
PC (Polycarbonate), PP (Polypropylene).
Special Materials

What We Use

Kydex
KYDEX® Thermoplastic sheet is an excellent choice for applications where appearance , toughness or complex thermoforming is required. 
Suitable for thermoformed equipment housing, airplane, bus and train interior parts,kiosks,medical devices, and POP displays.

Mitsubishi FM4910
FM490 is the fire retardant property standard established by Factory Mutual System, a worldwide industrial insurance organization. It is a PVC which good for machining and thermoforming.
Suitable for materials used in clean room applications.

Boltaron
Alloy sheet  (PVC/ Acrylic) which meet FAA requirements for flame, heat release and smoke generation.
Suitable for thermoformed Aircraft and Railway/Mass Transit

Spartech (Royalite)
Alloy sheet which have normal range to conductive range.
Suitable to thermoformed Electronics/Semiconductor machine plastics.
We have achieved

ISO 9001:2015


Quality Certificates
We strive for exceptional quality during all steps of our process, ensuring our products will be under best quality.
We are always here for you. Please feel free to contact us if you have any needs that you think we can meet.

Contact Number
+607 386 4793


Email Address
info@paradejasa.com

Company Address
No 20, Jalan Kota Puteri 1,
Taman Perindustrian Kota Puteri 1,
81750, Masai, Johor, Malaysia.